Here's Everything about Loan against Property!
4 min read
Loan against property provides immediate access to funds for salaried and self-employed against an asset as a mortgage. As the loan is a secured one, it brings multiple benefits for the applicant. Long Repayment Period and Lower interest rate make it more preferred for higher loan amounts.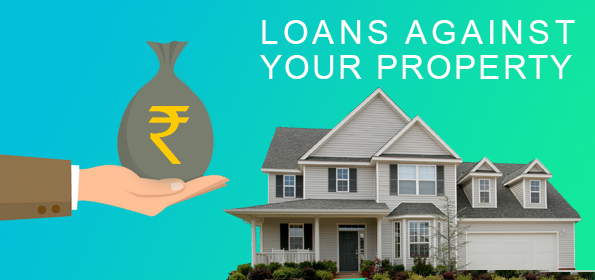 As the name indicates, a loan against property is a secured loan that is availed by mortgaging a self-owned property (either residential or commercial) with the lender. Read on to know more about the loan that has emerged as a popular funding option for many, due to the host of benefits that it offers.
Higher Loan Amount
Almost all the lender policies extend loan amounts of at least 60% of the market valuation giving the applicant an upper hand in defining his loan needs.
Extended Tenure
The Loan usually offers relatively higher repayment tenure upto 20 years depending upon the lender which in turn results in lower EMIs.
Use for Multiple Purposes
The lenders do not restrict you on the usage loan amount unlike in Home Loans where the finance usage is monitored. The applicant avails the benefit of utilizing the funds as per his needs with no bank interference.
Easy Documentation
The documentation and processing time for Loan against Property is usually minimal and the loan is disbursed quickly.
Loan against Property – Features
Eligibility
Unsecured Loan eligibility terms are very high considered to Secured Loans. Basic eligibility for Loan against Property is the property valuation and your income.
Processing Charges
Usually, the Processing Charges and overhead costs in Loan against Property varies from lender to lender varies and is very small.
Documentation
The documentation is usually minimal with just Identity Proof, Address Proof, Income Proof, and Property Documents.
Loan Disbursement
The loan amount is quickly disbursed after the documents and the property has been verified for ownership.
Loan Transfer
There is always an option to transfer loan from one lender to another if you get better terms and offers.
Conclusion
There is a need for finance every now and then and to fulfill your ambitions of Business and Entrepreneurship. Not just business, there is also a greater need for finance for personal needs such as expenditure for the renovation of house, marriage, education, reducing personal debt and many more reasons. If you are in need of the right partner to help you get a loan against property, then Fundmytra is your right partner to consult.