Get a Business Loan against your Swiping Machine!
6 min read
Plastic/Card money has revolutionized the commercial world in the last two decades in the form of Credit/Debit Cards, Wallets and most recent UPI systems both for consumers as well as business owners. With the recent demonetization, more customers are compelled to use cards/mobile payments to purchase goods and avail services. An increasing number of merchants are installing point-of-sale card machines and Mobile payment options to ensure that sales are unaffected. After all, a card swipe or an app base payment is undoubtedly quicker and more convenient than cash.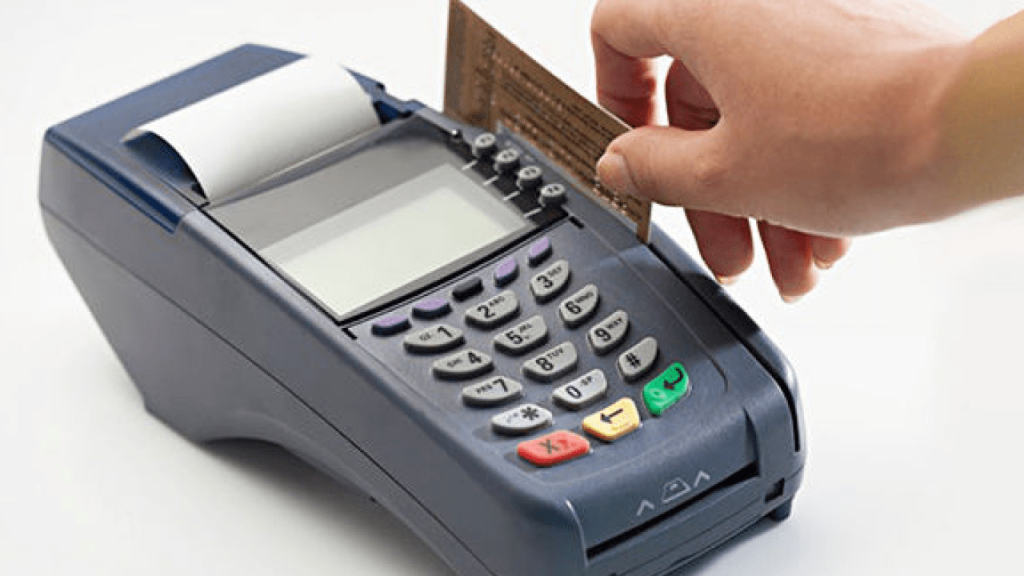 Interestingly now, the receipts of those card swipes can help you raise capital to expand your business operations. Whether you're a retailer, restaurateur, or a small-to-medium business owner whose revenue comes primarily from credit and debit card sales, Loan against those statements is a quick, hassle-free financing option to fund all your working capital needs.
With Loans against Swiping Machine, you can receive up to 200% of your monthly sales from card payment machines. The repayment process is entirely hassle-free on your part. Your POS partner repays a percentage of your daily card sales on your behalf as an installment for the loan. The balance amount is paid to you on a daily basis. So, instead of being burdened by hefty fixed repayments every month, you pay an agreed-upon percentage of your daily credit/debit card sales, until the advance is paid in full.
Features of Trader Loan
It is a known fact that Traditional Banks are not generous when it comes to how much you can borrow. It comes with a pile of Documentation and days of a Background check and Credit Reports. Various Lenders like Fundmytra helps you to get loans upto 1Cr based on your Digital Transactions purely based on your Transactional history
Tenure ranging from 6 months to 1yr
Different Challenges and Requirements arise in every line of business. Hence, the demand for flexible repayment is high and the Trader Loan is tailored to give the same experience to offer flexible repayment options with a tenure of 6 months to 1yr. This feature also works as a Short term as well as a long term benefit.
Benefits of Trader Loan
Usually, small and medium business loans have a fixed repayment plan, wherein, you pay the same amount every month based upon the agreed-upon interest rate. But in Trader Loans, you pay back as per your daily credit/debit sales. Take, for example, if the agreed-upon repayment is 10% of your credit card receipts, the lender will deduct 10% in proportion to how much business you've done through the day until the repayment is done in full.
Quick Disbursal of Loan Amount
Quick Disbursal of the loan amount is the sought out benefit while availing loans for business. The Trader offers similar benefits to the applicant by releasing funds within the least possible time. And this is due to the data backed approval process employed in the processing of loan applications.
Conventional Banks and Lenders cover the risks involved by taking Collateral or security to ensure the loan repayment. Though, Trader loan being a completely unsecured loan, there is no interference for your Personal or business assets. The only requirement is the records of the transaction for the past 12 months, GST Returns and your KYC Documents.
Simple and Online Processing
The procedure involved is extremely simple and takes a mere ten minutes of your time. All you need to do is fill out an application form on the lender's website, upload the necessary documentation. The process is designed to be convenient for you.
Additional Reading: Here's how you can avoid defaulting on Business Loan!
Eligibility
Business existence for at least 12 months.
Annual turnover of Rs.20,00,000 and above
Digital Payments acceptance for at least 12 months.
At least 6 payments settlements per month.
Documents Required
Payments Settlements Records for 12 months (Bank Records).
Basic KYC Documentation – ID Proof and Address Proof.
GST Returns for the past 6 months.
Card Settlement records for 6 months.
In the case of Company, AoA/MoA/CoI.
Fees and Charges
There is a processing charge involved in the loan process and is chargeable upto 2%.