How is your Credit Score calculated?
4 min read
Credit Score is an important factor that any lender will look into while evaluating your loan application. Therefore, it is important to understand how the Credit score is formulated to evaluate your financial behavior. There is an automated algorithm that calculates your score, the important variables are dependant on your repayment behavior.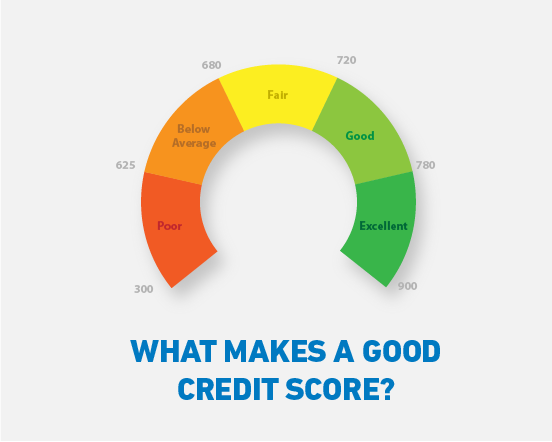 What is a Credit Score?
A Credit score is a 3-digit numeric summary of your credit history, derived by using details found in the 'Accounts' and 'Enquiries' sections of your Credit report, including (but not restricted to) your loan accounts or credit cards, and their payment status, as well as outstanding amounts' days past due. The score reflects your creditworthiness, based on your borrowing and repayment history, as shared by lenders. Your Credit score ranges from 300 to 900 and the higher your score, the better are your chances of getting a loan approved. In fact, the majority of loans are sanctioned to consumers with a CIBIL score greater than 750.
How is Credit Score Calculated?
Credit Score is calculated based on four key factors.
Multiple Enquiries – Higher the number of inquiries for loans will have a negative impact on your scores indicating the loan burden.
Credit Mix – Maintaining a balance of Unsecured and Secured loans is likely to have a positive impact on your credit score.
High Credit Utilization – Higher Credit utilization indicates a higher burden of loans in the future negatively affecting your credit score.
Repayment History – Untimely payments or defaulting on EMI will impact your score.
Additional Reading: 3 assured ways to Build your Credit Score
How to work towards having a Higher Credit Score?
Your Credit Score is based on your past repayments, Credit history and definitely has an impact on your future credit access. Taking the necessary steps today will help you build a stronger and healthier credit score. Here's how you can build your score.
Late payments are viewed as negative. So make payments on time.
Do not use too much of your credit availability. Keep them in check.
Maintain a healthy credit mix of Secured and Unsecured Loans.
Review before signing for a loan as a co-applicant, or a joint loan.
Review your Credit Score frequently and take necessary steps.
To have better access to credit in times of emergency, you need to have a healthy credit score. And it is also important to maintain a good credit score.