Tax Savings guide for Salaried Employees
5 min read
The financial year 2019-20 is going to end in nearly a quarter, individuals having gross total income exceeding the taxable limit must file an Income Tax Return (ITR) on or before the due date. Especially the salaried individuals who amount to a large number of taxpayers, have to plan their tax-saving financial decisions beforehand. The tax planning within the financial year allows taking the best use of the various tax exemptions, deductions, and allowances available under the Income Tax Act, 1961. As the financial year-end is nearing, salaried individuals must take advantage of tax planning by making the investments or taking a home loan or education loan, etc.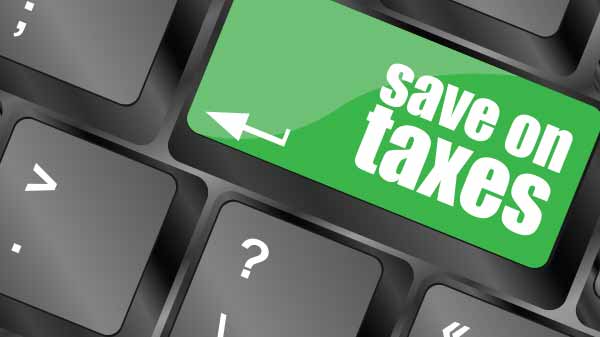 The best ways for salaried individuals about tax planning can save tax and also can help them in increasing their investment corpus.
A standard deduction of ₹ 40000/- is available to a salaried employee.
A salaried employee living on rented accommodation can get the benefit of House Rent Allowance (HRA). The least of the following is allowed as the HRA exemption:

Total HRA received.
Rent paid less 10% (Basic salary +DA).
40% of salary (Basic + DA) for non-metro cities and 50 percent of salary (Basic + DA) for metro cities.

A salaried employee can also get the benefit of Leave Travel Allowance (LTA), restricted to domestic travel expenses incurred by such an employee. LTA is allowable only for two travels in a block of four years.
Home-owners can claim up to ₹2lakhs as a tax deduction for interest on home loan for the self-occupied property and deduction for entire interest on home loan for the let out property.

An additional deduction of ₹50,000 on interest on the home loan is also provided, the loan must not be for more than ₹35lakhs and the value of the property must not be more than ₹50 lakhs. And the individual must not have any other property registered under his name at the time the loan is sanctioned and the loan should have been sanctioned between 01.04.2017 to 31.03.2018

After calculation, your taxable income considering the above-said points you can claim deductions under Section 80C, 80CCC and 80CCD(1) up to a maximum of ₹1.5lakhs are:

Life insurance premium
Equity Linked Savings Scheme (ELSS)
Tax saving Mutual funds
Employee Provident Fund
Annuity/ Pension Schemes
Tuition fees
Payment made towards the principal amount of housing loans
Fixed Deposit
Deposit in Post Office
Contribution to PPF Account
The amount deposited in Sukanya Samridhi Account
National Saving  Certificate
National Pension Scheme

Buying health insurance can also save tax as a deduction under Section 80D of ₹25,000 which is available for insurance of self, spouse and dependent children.

An additional deduction for insurance of parents is available for ₹25,000 if the parents are up to the age of 60 years and ₹50,000 if the parents are more than the age of 60 years.
In case, a taxpayers' age and parents age is 60 years or above, the maximum deduction available under this section is to the extent of ₹100,000.

Bank interest earned up to Rs.10000 in saving accounts can also be claimed as a deduction under Section 80TTA.