A Guide to calculating Home Loan EMI
4 min read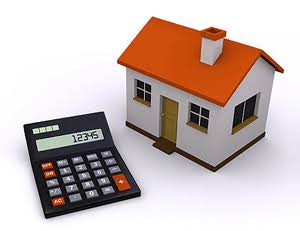 The most prior thought in your mind when you take a loan to purchase your home will be the loan repayment aspect. Your home loan is repaid through equated monthly installments or EMIs. This is a fixed amount you need to pay your lender each month till you complete repaying your home loan. Each EMI is made up of interest payable on your loan and part principal repayment. Usually, a home loan calculator is the term loosely used for the EMI calculator.
If you are wondering how to calculate home loan EMI, use the EMI calculator that most financial companies provide on their website. Here is the information you need to input in the EMI calculator:
1. Your loan Principal
2. Your loan tenure or repayment period
3. Interest rate per annum
Based on these three parameters, the EMI calculator computes the EMI you need to pay the financial institution each month. Some financial institutions' EMI calculator also reveals how much interest you will pay over your loan tenure.
Here is an example of how an EMI calculator works:
Let's say you have taken a loan of Rs. 25 lakh for a tenure of 20 years at 8.6% interest. Your EMI will be Rs. 21,854. You will pay Rs. 27,44,978 as interest over the loan tenure apart from the principal.
An EMI calculator is useful in planning your cashflows so that you make your home loan payments with ease. In other words, an EMI calculator is a useful tool for your financial planning and loan servicing needs.
If you have any other loans that you are servicing, e.g. car loan, personal loan, etc., the EMI computed from the home loan EMI calculator should be added to your other loan EMI payments to assess how much of your total earnings are earmarked for loan repayments. It's advisable to limit your loan repayments to a maximum of 30%-40% of your monthly income. You could use an affordability calculator to compute how much of your earnings are being earmarked towards loan repayments. This calculator captures the down payment you have to make on your home loan, your monthly gross income, the loan tenure, interest on home loan and other loan EMIs that you are currently servicing. Based on this data, it computes the loan amount you are eligible for. This holistic view will give you a fair idea of the amount of home loan you would be eligible for and can comfortably service. If you are looking to take a higher home loan, it would help to pay off your other loans so that you have a higher surplus income to service your home loan.
Using the EMI calculator then kicks in to help you plan your cashflows and get a clear picture of your home loan repayment and interest details.