Taking Home Loan? How about taking Jointly?
6 min read
Buying a dream home is a big decision for most of us and one that involves the entire family, not just the borrower. Families usually spend a lot of time planning and discussing it before they actually buy the home.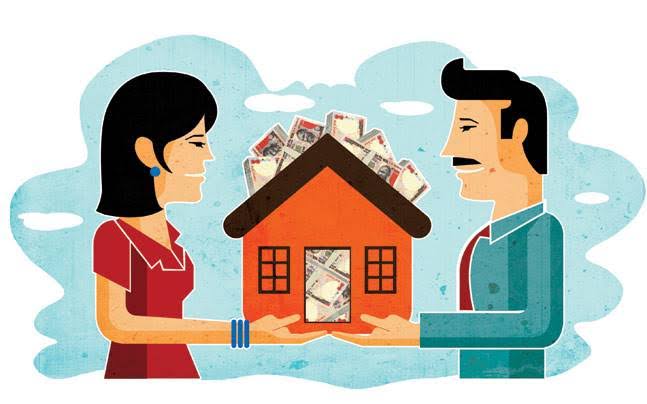 Based on the size of our family, we decide to buy a two-or three-bedroom house. If we have extended family in the same city, we may prefer a house close to them, even if the real estate rates are slightly higher in that location. Other factors, such as proximity to public transport, schools, workplace, etc, also impact our decision of buying a home.
In many cases, the biggest challenge while looking to buy a home is the availability of funds. This is where a home loan comes in handy. By availing a Home Loan you can purchase the home of your choice and enjoy the experience of living in it, even as you pay off the loan over a period of time. In the process, you build an asset of your own and enjoy tax benefits on the repayment.
But even with a home loan, do you find yourself struggling to raise the required amount of down payment? Or are you forced to settle for a home that does not meet your expectations because you cannot afford a higher amount? This is where the concept of a joint home loan comes in handy.
A Joint Home Loan is a loan where two or more family members take a home loan together with equal financial responsibility. If you apply for a Joint Home Loan with Axis Bank, all the incomes of the joint applicants are clubbed together before arriving at an eligible loan amount. Since two or more incomes are pooled, generally this results in a higher loan amount being sanctioned.
Use the EMI Calculator
Who can be a co-applicant?
Only an immediate member of a family can be a co-applicant for a joint home loan. Each applicant should have an income source either salary or self-employed. Non-Resident Indians (NRIs) are also allowed to be co-applicants for this type of loan. Both applicants must be co-owners in the property. The retirement age of the older person is taken into account while calculating the loan tenure. Those who can apply for a home loan jointly are
1. Spouses
2. Parent and child
3. Siblings

[Also Read: Myths about Home Loan]

Advantages of a joint home loan:
1. Higher loan eligibility: When more applicants pool their income together, the loan amount eligibility increases. You can afford a bigger home or a better location. The monthly EMI (equated monthly installment) is split between applicants so that they can repay a higher amount. Since the repayment is shared by all applicants, the impact of the financial burden is reduced to that extent.
2. Higher tax benefits: Tax benefits on the home loan can be availed of separately by applicants in the proportion of the payment of the principal and interest they are making.
Points to keep in mind
Every applicant is equally responsible for the home loan. If for any reason, one of the applicants stops making repayments on the home loan, the effect is felt by all applicants. They will have to make up for the deficit or they will default on the home loan. The credit score and history of all the applicants will be impacted negatively even if one applicant defaults.
Fundmytra is association with various banks that offer an array of affordable and flexible home loans that are designed to suit the requirements of all home buyers. Explore our wide range of products for the most competitive Home Loan interest rates, extended loan tenures and other benefits like EMIs waivers.