MSME and its role in India's Economy!
6 min read
When you're interested in setting up your own enterprise in India, having an answer to the question, 'What is an MSME?' is extremely important. In a nutshell, MSMEs are Micro, Small and Medium Enterprises that engage in the service sector or in manufacturing, processing, production and preservation of goods. MSMEs contribute significantly to India's total GDP, and the government's objective is to raise this contribution to 50% in the coming years. It is no wonder then that MSMEs are considered to be the backbone of the economy. Moreover, MSMEs are also pivotal to the growth of the nation as they provide employment to lakhs of unskilled and semi-skilled individuals.
If you're inclined towards setting up a business within this sector, knowing the big-picture MSME meaning and their impact on the country will help you identify a demand in the market that you can fill, and thereby carve a niche for yourself. To get started, take a closer look at what is the meaning of MSME and other such frequently asked questions.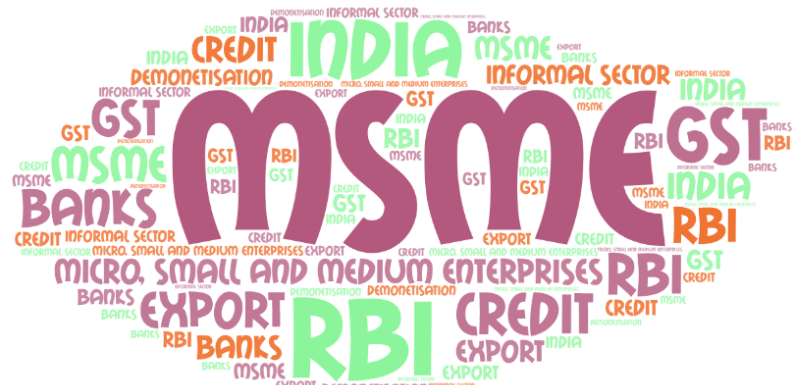 What is MSME sector and how are units classified as MSMEs?
To answer, what are micro, small and medium enterprises, this sector comprises micro, small and medium enterprises that are categorised according to certain parameters.

Prior to the change in 2018, MSMEs were categorised based on the amount invested. However, post a change in regulations, enterprises are now classified as micro, small or medium on the basis of their annual turnover, regardless of whether they operate in the manufacturing or service sector. The new conditions are as follows.
Micro enterprise: When annual turnover is up to Rs.5 crore
Small enterprise: When annual turnover is above Rs.5 crore and less than Rs.75 crore
Medium enterprise: When annual turnover is above Rs.75 crore and less than Rs.250 crore
How do MSMEs contribute to the Indian economy?
As mentioned earlier, MSMEs make a crucial contribution to India's GDP. Currently, MSMEs contribute 29% to the GDP, and are responsible for 50% of the total exports of the country. Moreover, MSMEs are also accountable for one-third of India's manufacturing output. In terms of employment, MSMEs employ over 11 crore people and the aim is to grow this number to 15 crore in the coming years.
What are the benefits of an MSME?
Typically, MSMEs have a lower capital-output ratio, meaning that a small investment too offers a good growth rate. Additionally, MSMEs dabble in manufacturing thousands of products, which means that as a budding entrepreneur you have plenty of options to choose from. Another by-product of the vast footprint of the sector is that it creates ample job opportunities in both, urban and rural parts of the country.
What are the challenges faced by this sector?
A major challenge faced by this sector is insufficient financing, due to which it is unable to access newer technology and infrastructure. Further, the MSME sector also lacks administrative development. The managerial incompetence can in turn result in other roadblocks and challenges.
What are the government schemes available to MSMEs?
Considering the role of this sector in the Indian economy, the central government along with the RBI has launched schemes to help the MSME entrepreneurs. A few notable initiatives are as follows.
MSME Samadhaan
Udyog Aadhaar
MUDRA
Make In India
Stand Up India
With the help of the above-mentioned schemes, you too can grow your business in this sector and make a contribution to India's economic development.

If you're looking to get access to higher amount of funds, you can consider the Fundmytra's service to avail Business Loan to boost revenue and streamline operations. Whether you're looking to set up a or expand your SME, this collateral-free loan up to Rs.30 lakh at a competitive interest rate, is the perfect fit for your small or medium-sized entity.
To address your cash flow concerns, you can avail the Flexi Loan facility which allows you to pay interest only on what you withdraw from your total sanction. Further, you can pay interest-only EMIs through the tenor and repay the principal only at the end. This method helps reduce your EMIs by up to 45%, allowing for greater, more efficient working capital management.