Do a regular review of existing Home Loan!
5 min read
Taking a Home Loan is a big step in one's financial life. While this investment can help you save taxes on the interest paid up to Rs.5 lakhs, it also means taking on a commitment that will last up to 15-20 years. Your life is certainly going to undergo some changes during this time-for instance, your financial strength may improve or decline; there might be significant changes in the interest rates, govt. policies and the economic state of the country. This is why you need to always keep an eye on your outstanding Home Loan amount. A periodic review of your Home Loan amount will help you decide if your loan needs a foreclosure, top-up or a balance transfer.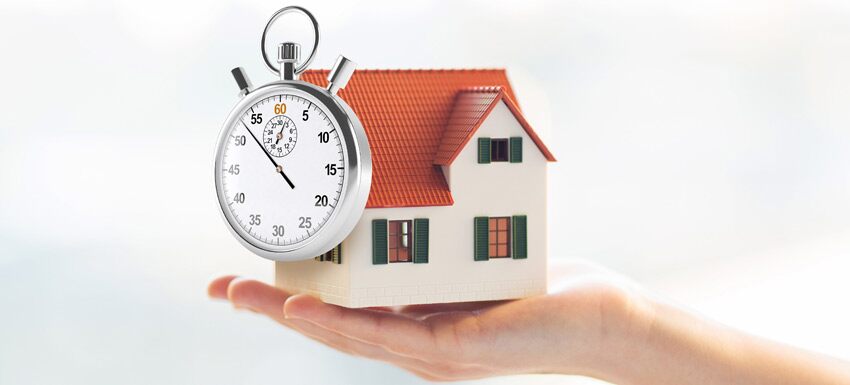 Balance Transfer
Interest rates on loans keep changing. Even if you got a good deal at the time of taking a Home Loan, it is possible that over the years, you come across lenders who're offering more competitive rates and better services. It will be foolish not to switch lenders in such a scenario by taking a balance transfer. You should be able to do this without any hiccups if you have a good repayment record and a decent Credit Score. All you will need to go ahead with this step is a balance transfer form along with KYC, income, employment proofs, existing loan papers, NOC from the bank and a pre-closure with a statement of payment history. You will need to submit all these documents to the new financier. The bank waives the processing fee for this.
Foreclosure
A sudden windfall or appraisal bonus can help you foreclose your loan and even pay up a part of the outstanding loan amount to bring down the tenure and EMI of the loan and the principal. In order to do this, you will need to submit a written application for the part payment or foreclosure along with your ID and address proofs and loan sanction papers. Some lenders may charge a fee for foreclosing. Remember to take custody of the original property papers from the lender on closing the Home Loan.
Top-up loan
If the originally sanctioned loan amount is not enough to meet all your financial needs, you can apply for a top-up loan after a certain number of EMI repayments. To this end, you'll need to fill out a form for top-up facility along with KYC documents like your PAN, proof of identity and address, income and employment proof, title deeds and previous chain of documents. The bank may charge a processing fee for the top-up loan. A top-up loan is basically a Personal Loan so the interest rate will be considerably higher than the Home Loan. You can avail a top-up loan as well as a loan with a balance transfer facility from the same financier or bank.
Before making up your mind about foreclosing a Home Loan, you should consider the tax benefits that Home Loans offer with respect to principal payment and on their interest component. Want to have a house of your own? Well, the level of contentment that comes with living under your own roof is pretty unbeatable. Why don't you take a look at some of the most popular Home Loan offers in the market?
Click here to apply for a Home Loan