Bank or NBFC? Where to get the loan from?
9 min read
Getting a loan in India is a cakewalk if you meet the eligibility criteria but the main concern among many is to decide whether to choose a bank or NBFC for loans in India. It can be observed in the market that NBFCs are outperforming banks. The continued better performance from NBFCs has given rise to an uptick customer satisfaction as compared to the banking customers. The same is agreed by the RBI according to the recent Financial Stability Report. Banks and Non-Banking Financial Companies (NBFCs) are financial intermediaries and the services offered by them are pretty much the same. This is one of the main reasons why most borrowers are in a dilemma when it comes to choosing one over the other for loans.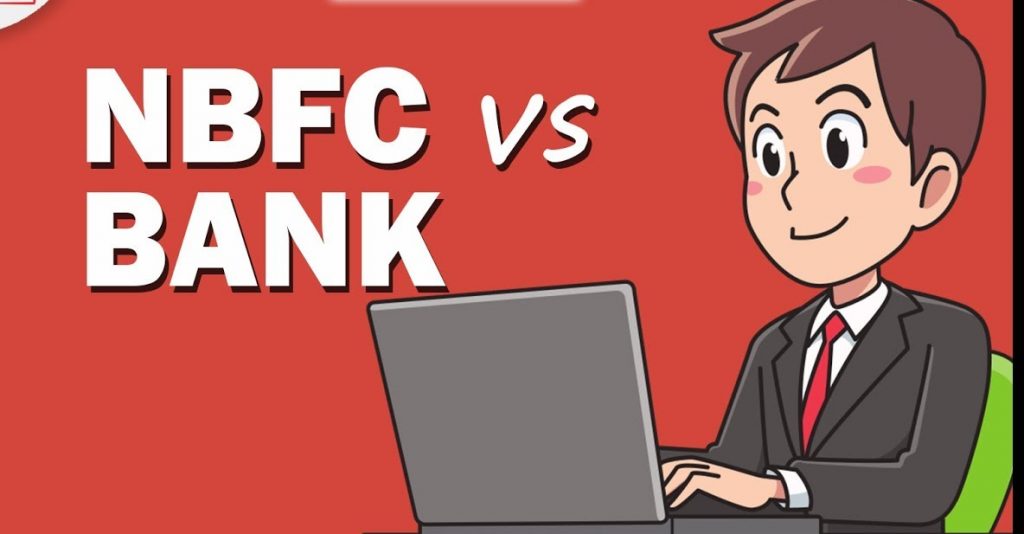 Loans and personal loan products are offered by both banks and NBFCs. However, all banks in India are incorporated by the Banking Companies Act, whereas NBFCs are incorporated by the Companies Act of 1956. Even though most of the services offered by banks and NBFCs are similar, NBFCs do not have the permission by Indian Government and Companies Act to offer services such as accepting demand deposits, demand drafts, issuing cheques and so on. Also, they are not part of the settlement or payment systems when it comes to exchanging money.
How to differentiate Banks and NBFCs?
| | | |
| --- | --- | --- |
| Features | Banks | NBFCs |
| Regulated By | RBI- Banking Act | Companies Act |
| Loan sanction process | Comparatively Stringent | Easier and faster |
| Product offering | All types of loans | Majorly property loans |
| Interest Rate Benchmark | Base rate +Margin | RPLR-Spread |
| Overdraft Facility | Available in Some banks such as SBI | Not Available |
| Passing interest rate benefit to existing borrowers | No much room more existing borrowers | High chance for existing and new borrowers to get benefited from discounts and offers |
| Pre-payment convenience through NEFT | Available at banks for all customers | Usually prefers cheque payments to process ECS |
| Interest Rates | Rate of interest will be comparatively lower | Depends on the property and applicant and most of the times will be higher than banks |
NBFCs are Better than Banks: Here's why?
NBFCs can just make an investment or lend, they don't accept demand deposits. But when it comes to borrowing loan most prefer NBFCs over banks and the reason for this is banks have hard rules and requires more time to approve or sanction a loan. On the other hand, NBFCs ensure the processing is quicker and the necessary loan amount is disbursed within days. Though the rate of interest is high at NBFCs most of the time as compared to banks, borrowers still prefer to take loans from NBFC considering the ease of getting the loan and less complication. However, if the question is around which type of borrowing and lending is safe, the best answer is "Banks". These much more regulated, there are clear rules and regulations are places, a lot of scrutinization is done before approving a loan (thus less chance of defaults).
In order to summaries, the three main reasons why NBFCs are preferred over banks for loans are:
1. Competitive Interest Rates
Rate of interest is one of the main aspects of all types of loans. Non-Banking Financial Sectors have started to concentrate on this area in recent decades and have brought down the interest rates to either equally to bank lending rates or at times even lower to bank rates. With all the other benefits when the rate of interest is also lowered, borrowers found this more easy and affordable. This has also resulted in lower EMI (Equated Monthly Installment) for borrowers. Based on the income, credit scoring ad repayment rate of interest is charged on the borrowers however it is at competitive rates.
2. Quick Processing
At banks, it is very important that the applicant should fulfill the eligibility criteria but NBFC is lenient in this aspect. This makes loan approval easier, smoother process and quicker. Most of the time, people apply for a loan when they are in immediate need of money. NBFCs have taken this as an opportunity to meet the demand by quickly processing the loans at a competitive rate of interest. At times, borrowers are even ready to compromise on the interest rates if the loan amount is huge and if they could get it approved quickly.
3. Fewer Rules and Regulations:
As NBFC is under the Companies Act, the rules and regulations for lending are not as stringent as banks. This helps borrowers to get loans easily. And the less complicated loan processing is; borrowers are highly satisfied. Of course, the risk of default is high with NBFC and thus interest rates and other charges will be according priced by the NBFC. Even the loan amount approved will be quite lesser than the collateral value. This is due to the high risk of default.
4. Loan available for Individuals with Poor Credit Rating:
Individuals with poor credit ratings generally will not get loans from banks. The reason for this is banks consider borrowers are high-risk individuals if the credit scoring is low. Unless the credit score is above 600 -650, it is very difficult to get a loan sanctioned from banks. On the other hand, loans will be offered to individuals with low credit scores by NBFCs but most of the time the interest rates for such borrowers will be higher than market rates. Due to these aforementioned advantages, most of the NBFCs are growing.
With regard to offering loans, banks and NBFCs will offer business, personal and retail loans. And this is totally on the basis of the repayment capacity of the borrower. Most of the corporate sector prefers banks however; retails sector chooses NBFCs over banks. Simple loans such are vehicle financing loans, gold loans, home loans, and durable loans are offered by NBFCs. And customer satisfaction ratio is high here. NBFC sector is also set to expand even further in the coming days. If someone is looking to get a quick loan approved then the first option is NBFCs as banks are more stringent in approving loans.
Source: FinanceBuddha