TDS Tax Credit not showing up? Here's what you can do!
3 min read
What if the TDS (Tax Deducted Source) has deducted out from your account but fails to show up on your Form 16A while filing annual returns?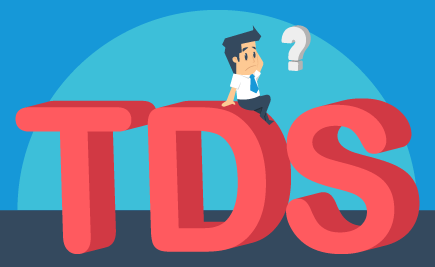 Understanding How TDS Works?
An employer on deducting the TDS must deposit it with the Income Tax Department or the Union Government.
On making this deposit, employer must furnish Form 16/16A (i.e quarterly and annual statement of your income and TDS).
Only your employer or deducting agency can issue this form.
Form 26AS confirms whether the TDS deducted from your account by your employer or client has been deposited with the government. If this hasn't happened, discrepancy is likely between the TDS amount mentioned in your Form 26AS and Form 16/16A.
Important things to know about Form 16/16A to make sure you do not miss out on tax credits
Under Sec. 203 of Income Tax Act, if there is a tax deduction in the name of the employee, then it is compulsory for the employer to furnish Form 16. The only condition under which the employer can refuse to provide Form 16 is, if there has been no TDS deduction at all.
The employer must issue Form 16 before 31 May after the given financial year ends.
On failing to do so, he may have to pay a penalty of Rs.100 each day after May 31 till the form is issued to the employee.
If nothing helps, you can reach out to your accessing officer, who supervises your IT Returns and put in a written complaint against the employer.
If TDS has been deducted but not deposited by the deducting agency, the onus of bridging the difference in your Form 16/16A and Form 26SA will not be on you as the tax payer.
Keep copies of proofs of TDS deduction like pay slips, bank statements, communications with employer or client etc.
Make sure the PAN number provided to the employer is correct.