RBI further extend Moratorium period by 3 months
3 min read
Moratorium period is the period of time during which you do not have to pay an EMI on the loan taken. This period is also known as EMI holiday. Usually, such breaks are offered to help individuals facing temporary financial difficulties to plan their finances better.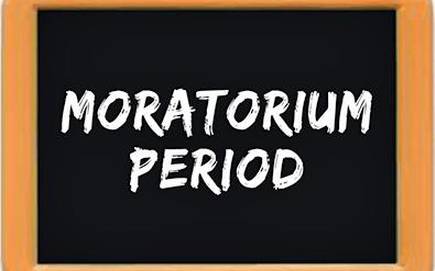 The Reserve Bank of India further extended the moratorium period by 3 months till August 31st, 2020 making the total moratorium period 6 months in total to provide economic support amid the Covid-19 crisis. The earlier moratorium is set to end on May 31st, 2020. Since, the lock down is continued in certain zones and the life of the citizens is yet to be back to normal. Amid the crisis, the RBI has granted additional 3 months moratorium period that will help the loan holders.
The 3 month extension of moratorium on repayment of term loans means that borrowers would not have to pay the loan EMI installments during this period.
The extension period will provide relief to many individuals, especially the self-employed, as they would have found it difficult to service their loans like car loans, home loans etc. due to loss of income during the lockdown period from the last 60 days. Usually, missing an EMI payment would mean risking adverse action by banks which can adversely impact one's credit score.
Under usual circumstances, if loan repayment is deferred, then the borrower's credit score, history and risk classification of the loan can be adversely impacted. However, in case of this moratorium the borrower's credit rating will not be impacted in any way, as per the central bank's statement
Source: Economic times