Loan Moratorium may be extended further by RBI
3 min read
The Reserve bank of India which provided 6 month Loan Moratorium till August 31st may consider furthering the moratorium period for select loan categories amid increasing number of Covid 19 cases, said Rajnish Kumar, Chairman of State Bank of India.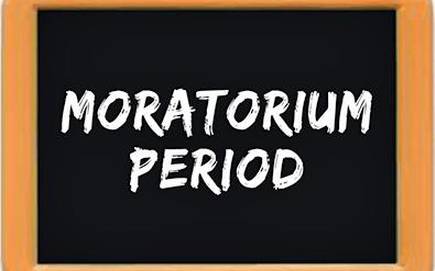 Speaking at SBI's 7th Banking and Economics Conclave, he said that he is expecting a calibrated approach by the Central Bank to the combat the banking and economic disruptions amid the pandemic crisis.
The Covid-19 crisis increased the loan servicing burden by the borrowers. To mitigate this burden and to avoid a large number of loans becoming Non Performing Assets and help businesses tackle the wave of the pandemic, RBI extended a 3-Month Moratorium on March 27th, 2020. The measures included 3 month moratorium on term loans, deferment of interest on working capital and easing capital requirements.
It may be pertinent to note here that many banks made 'Covid-19' related provisions in their fourth-quarter results of FY 2020 on the loan accounts that opted for repayment moratorium.
Kumar emphasized that banks have already absorbed substantial shock via loan repayment moratorium.
While the economic disruption caused by the Covid-19 pandemic is of gigantic proportions, Kumar said the situation seems to be gradually improving over the last couple of months, with June seeing a smart recovery due to the phased lifting of lock down. The impact of the pandemic has been severe in industrialized states such as Maharashtra, Karnataka and Tamil Nadu, he added.
The banks need to wait for few more months to see the banking and economic recovery. Also, there is an imminent need by Union and State Governments to increase Infrastructure projects to employ more people to curb the unemployment issues. Hence, Government intervention is must in this regard.
On his outlook for interest rates, the SBI chief said India is already in a soft interest rate regime. However, this will not lead to a revival of investment demand. He felt that besides debt capital, what is needed is equity capital.
Source: The Hindu