Top-up loan against your car! Understand how it works?
7 min read
Is your current car loan proving to be a burden? Does it charge you a high-interest rate and hefty monthly payments? If this is the case, you'd be better off refinancing your car loan with a loan against your car. Car refinance means taking out a fresh loan to pay off your existing car loan, using your car itself as collateral. A loan against a car can go even further, though, and the amount is not restricted just to the payment and foreclosure of your current car loan.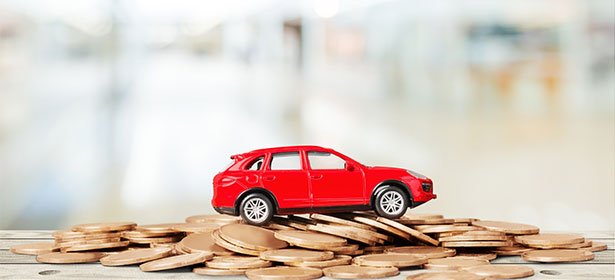 In fact, you can get a loan against your car even if you don't have a running loan on your car, but more on that later. 
Curious about the loan amount you can get? Here are the main factors you need to consider:
Your original car loan amount
Your original loan amount plays a huge role in determining the loan amount you will get when you apply for a loan against a car. You can typically get a loan against your car for up to ₹25 lakh, but that is also dependent on the make and model of your car.
A higher original loan amount would mean a higher car refinance loan amount. For example, if your original loan amount is ₹6 lakh, the loan against the car amount could be anywhere between ₹7-9 lakh, depending on your loan tenure and the number of EMIs already paid. This brings us to the next two major factors you should consider…
Your original loan tenure
The tenure of your original loan is important to determine the loan amount for a loan against your car because the longer your loan term or loan tenure, the higher will be the cumulative interest charges you will be required to pay over that period. But that also means that you will get a greater loan amount when you apply for car refinance.
For example, if you have an EMI of ₹15,000 for an original loan amount of ₹4 lakh and a loan tenure of 24 months, you will get a new loan of approximately Rs. ₹4,91,759. Out of this, ₹2,18,759 will go towards the foreclosure of your existing car loan while you get to keep ₹2,73,000 as an extra top-up amount as cash in hand.
But if your loan tenure is much longer, say 48 months, you would get a higher loan amount when you opt for car refinance, approximately ₹5,56,490. Note,
however, that the extra cash in hand amount will remain the same (₹2,73,000), while the amount that goes towards the foreclosure of the original loan will be greater, about ₹2,83,490. That's a difference of almost ₹65,000 that is determined just by the length of your loan tenure.
EMI for your current loan
While the EMI amount you are paying for your current loan is not essential to calculate the amount you will receive when you take a top-up loan against your car, it will help you to determine how that loan amount will be split.
In simpler terms, this means that specifying the EMI of your current loan will allow you to see how much of the loan amount will go into the foreclosure of your current loan and how much you will get as cash in hand to spend in any way you see fit.
Number of EMIs paid
In order to be eligible for balance transfer car refinance or a top-up car loan, you need to have paid a minimum of 12 EMIs on your existing car loan. The number of EMIs paid is a crucial factor that helps to determine your loan amount as it indicates how much of the original loan amount has been paid already.
This number will not only influence the amount of your new loan but also the split of the new loan amount between the cash you get in hand and the amount that goes towards the foreclosure of your running car loan.
So there you have it. The main factors that determine the loan amount that you will get when you take a top-up loan against your car are your original loan amount, loan tenure, number of EMIs paid, and the EMI amount for your existing car loan.
But just how do you calculate the loan amount? We've made it easy for you with an instant free Loan Against Car Loan Amount Calculator. All you need to do is fill in the details of your current loan to see the loan against the car amount that you can get. Once you have the calculated amount, you can also immediately check a range of loan offers you can avail of, right on the same page.