Myths around Personal Loans!
7 min read
Whenever you need quick or short-term liquidity, personal loans could be your own knight in shining armor! You can get these short-term unsecured loans sanctioned in less than a week and literally spend it on any 'personal' need – travelling overseas for a vacation, enrolling your child in a tennis academy, shopping for your home or even paying your credit card bill! The banks shall not examine the end-use.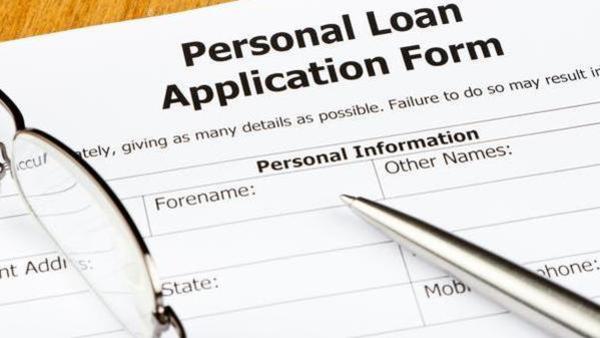 Unfortunately, there are several half-baked theories associated with personal loans. For e.g. most people think that a personal loan is a debt-trap. In this post, we wish to clarify some misconceptions people may have and help you get you a better perpective. Hopefully, by the time you finish reading this post, you would no longer dread personal loans.
Let's go myth-busting!
1. Personal loans are one of the most expensive forms of loan available in the market.
This is the most common reason why people keep away from applying for a personal loans. Usually available at 12-14% rates, these loans are more expensive than a secured loan (one that has a security of collateral against it). But interest on personal loans are way lower than credit card interest rates of 22-36%. Hence it might be a better idea to take a personal loan instead of reaching out for your credit card in case you need immediate cash flow. You could also leverage the seasonal offers and schemes on personal loans.
2. No Tax Benefits
This is a big myth people use to mentally sign-off 'personal loans'. To calculate the deductible tax on personal loans, the earnings of a declared business or for the interest component availed for housing or property construction are taken into consideration.
3. Only Salaried Employees and Indian Residents are Eligible
Self-employed individuals, businessmen and NRIs also can get personal loans.Moreover, what's new these days is that some institutions even grant personal loans against house rent income. Well, now isn't that good news?
4. Tedious Approval
Looking for a loan that is hassle-free to avail, gets approved within 24 – 48 hours and requires minimum documentation? Look No further. A personal loan could be your dream loan!
5. Only Big Banks Provide Personal Loans
If you thought only the biggie-wiggies provide personal loans, then perhaps you haven't done enough research. Attractive personal loan solutions are offered by smaller money-lending institutions at comparatively lower interest rates.
6. Poor Credit Scores make you Ineligible
Well, to a certain extent, your credit rating does affect your eligibility for a personal loan. However, your personal and professional profile, your past credit history and other sources of income can be also instrumental in determining your loan approval. Even if you have bad credit, there are some institutions which are still ready to grant you a loan. So, if you avail a personal loan, you have a good opportunity to pay your other debts. Once you repay the personal loan within stipulated period you can improve your credit score.
7. No benefit in paying-off Credit Card Debts using Personal Loans
Credit card debts, if unpaid for a longer duration, can accumulate to compounding interest rates between 36 – 48%. Hence, a personal loan borrowed at a lower interest is a better alternative to pay the outstanding amount on the credit card. A smarter option is to avail 'balance transfer' of your credit, which is treated as a personal loan against a credit card.
8. Personal Loans are an Additional Burden
Not exactly. Often, people who have several minor debts and pay them off at different interest rates. Instead a personal loan helps them pay off with one loan with a single interest rate.Will debt consolidation lower your principal? No, but it will definitely lower the average interest amount that you would otherwise have ended up paying over a number of years.
9. You Should Apply for an Amount More Than Your Actual Requirement
It's a misconception that applying for more than what you need currently would help in paying off the first instalment of the loan itself. You should ideally avoid borrowing more than you need, even if you may be eligible for a higher loan amount. It will unncessearily create an additional financial burden and a poor credit reputation in case you fail to repay it on time.
10. You Can Apply for Personal Loans from Multiple Lenders
You can, but it is not advisable. Every bank or other lender you apply to would know your previous loan history and current applications under approval. So, there are chances, they might reject your personal loan request on this ground or may take a longer processing time. Ideally, you should apply to only one lender at a time and borrow another one, only if required.
Now you know that personal loans are not that bad after all! In fact they are a healthy solution for your immediate cash requirements!