Utilize Credit Card Benefits in International Transactions
5 min read
Credit Cards come handy when you're traveling abroad. They allow you to make payments and transactions without carrying any cash with you. Here's some light on the benefits of using your Credit Card internationally.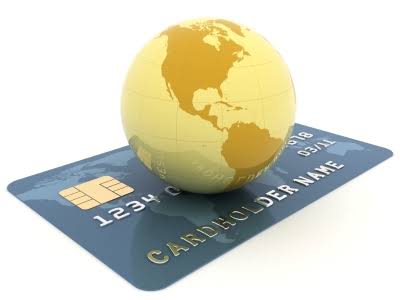 1. Easy to carry and use
Cash can be lost or stolen and difficult to even in such situations. If you carry a large amount of money, such chances are high. Also, the currency is a tedious process. Withdrawing cash from an ATM do has its own cost. Considering all of this, a Credit Card is a very convenient option. It can be swiped for different transactions across the world. You can swipe your Credit Card at merchant locations all over the world and also use it to book tickets, hotels and so on.
2. Interest-free
Swiping Credit Cards internationally, you get an upto 50-day-long interest-free period. You do not need to make any upfront payment. The sum can be paid off by before next payment due date. You can also convert your transactions into monthly installments.
3. Safe
Credit Cards are secure to use because they are chip and PIN-enabled. If your Credit Card gets stolen, you can block it immediately. This will prevent misuse of the Card. Credit Cards come with a customer care number that you can call to use the 24X7 emergency Card replacement feature. The service can be used if you misplace your card anywhere. Cards also come with Credit Card fraud liability cover-up to a certain amount. Some of them come with an NFC technology that allows you to make contactless payments. It also lets you tap and wave your Card to make a payment, so that the Card remains with you.
4. Reward points and benefits:
Credit Cards come with reward points. When you make a transaction using a Credit Card, you may collect points. For example: a Card may offer you 2 reward points for every Rs. 150 spent. Some Cards may give you 5X reward points for international expenses. These points can be redeemed for perks like flight tickets, shopping, dining vouchers, and select merchandise. Credit Cards also offer extra reward points if your annual expenditure is above a certain amount. Some Cards may even waive off your renewal fee in such cases. Cards may come with exclusive redemption benefits on air tickets, flight and hotel bookings, helping you save on your travel costs.
5. Other benefits:
Credit Cards may also come with complimentary international lounge access. Select Credit Cards also offer medical insurance cover of up to Rs. 50 lakh for emergency hospitalisation when you are not in the country and a travel insurance cover of a certain amount on baggage delays. All of these can be of great help when you're travelling abroad.
While Credit Cards are extremely convenient, they involve associated costs like a foreign transaction fee which can lie between 1.5% to 3%, or more. There is also a currency conversion fee. Be aware of these charges and select the right Credit Card before you use it internationally