From a fragmented 27 PSBs in 2017 to 12 PSBs in 2019
3 min read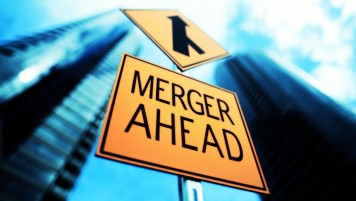 It was many Public Sector Banks to name in 2017 with almost 27 banks, among the highest numbers in the world, had captured the sector the market in pieces with no big size lender. Maybe to lift the banking crisis from complex accountability, the union finance ministry has taken a big leap to bring down the number of PSBs to 12.
The Finance Ministry today announced its mega plan to merge 10 Public Sector Banks to 4 to uplift the banks from the 6 years crisis and also infuse them with fresh funds. The leap is also aimed at building stronger global-sized lenders by reducing the compliance overheads and increasing the powers of the banks.
Four sets of mergers have been announced by the Union Finance Minister Nirmala Sitharaman. Punjab National Bank, United Bank of India, and Oriental Bank of Commerce will merge to become the country's second-largest lender. Canara Bank and Syndicate Bank will merge retaining the former Bank name. Union Bank of India merges with Andhra Bank and Corporation Bank; the final merger set will be between Indian Bank and Allahabad Bank.
Post-Mega-merger, only Six PSBs shall remain independent namely Indian Overseas Bank, Bank of Maharastra, UCO Bank, Bank of India, Central Bank of India and Punjab and Sindh Bank. They shall continue to operate independently and shall not be disturbed with other mergers. The two other PSBs shall be State Bank of India and Bank of Baroda which had also seen mergers in the last two years.
The merger of Syndicate bank with Canara Bank will result in the creation of the fourth-largest lender in the country. Andhra Bank's merger with Corporation Bank and Union Bank of India will create the country's fifth-largest lender. And the merger of Indian Bank and Allahabad bank will result in the seventh-largest lender in the country.
Last year, the government had merged Dena Bank and Vijaya Bank with Bank of Baroda, creating the third-largest bank by loans in the country.