Understanding the Merchant Discount Rate (MDR)
2 min read
Merchant discount rate (MDR) is the fee levied by banks from merchants for providing them with payment and settlement infrastructure – or POS (point-of-sale) machines and Payment Gateway for internet transactions.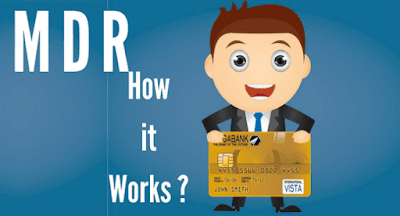 1. MDR compensates the card issuing bank, the lender which puts the PoS terminal and payment gateways such as Mastercard or Visa for their services.
2. MDR charges are usually shared in pre-agreed proportion between the bank and a merchant and is expressed in percentage of transaction amount.
3. Since 1 January, small merchants pay a maximum MDR of 0.4% of bill value and larger merchants pay 0.9%.
4. To promote digital transactions, the government will bear MDR charges on transactions up to Rs 2,000 made through debit cards, BHIM UPI or Aadhaar-enabled payment systems.
Not just that benefit, accepting payments digitally i.e either through a Swiping Machine physically or a payment gateway in your website helps you avail credit line from Small Financiers and Banks depending upon transactions recorded over time. With less interest and faster processing, Fundmytra helps you avail a trader loan with easy repayment options on daily, weekly or monthly basis.